Story told by Diana S.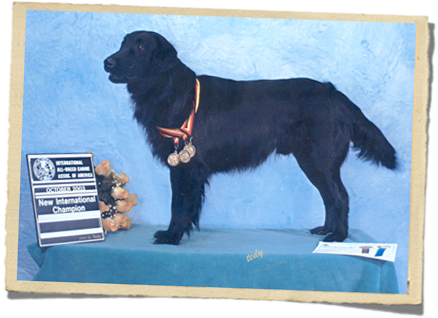 A while ago I researched histiocytic sarcoma and came across your page. My dog Jet had suddenly started this reverse sneezing. On March 2rd, 2007 I got the verdict that Jet had histiocytic sarcoma. He was presenting hemolytic anemia, and was in danger for the next 72 hours. He was on 2x daily predisone. Next Monday he was having liver failure, bright orange urine, and by Wednesday he was so hypo-glycemic that he was a dead dog walking. We had to carry this 80lb dog of the beach. But the vet just took over, IV & Gluscose, and Metacam, and the very next morning he was up at the kennel door with a sparkle in his eyes, and trying to hedge his way out of the vet kennel. However, next days CBC Panels showed a new emergency Hemolytic Anemia. So we put him on Lomustine, a cancer agent that cost $10 per pill, instead of a $1500/month treatment.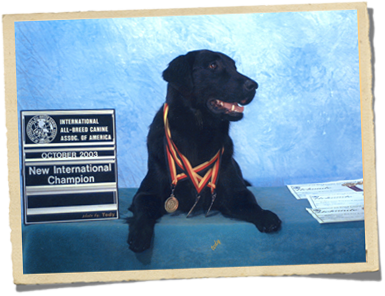 Anyways, my vets were very committed to Jet's welfare. I actually quit one clinic after 20 years, due to a very overworked, rude and aggressive conversation from the senior vet. He may see lots of dogs with cancer, but this was my first, and yeppers, I researched this, and I looked for ways to help my dog. The one fact I learned is that 75% of all dog deaths outside of accidents are from cancer.
Sunday, March 11th 2007 was the day that my boy, Jet, left this life. I don't know where he went, and my loss is deep. I feel like he is looking for me as I am looking for him. He was a beautiful elegant Black Flat-coated Retriever, who people called regal, the friends called beautiful and stately, and while at the vet, they called him Prince as he looked like a prince. I could not tell him what was about to happen, b/c I could not believe I ever did this to him.