Sheltie Art
Sheltie Paintings by Angelique van Voorst
My friend Angelique has made many beautiful paintings for me
and I like to share some photographs of them with you.
If you want your own painting you can visit her homepage and write her.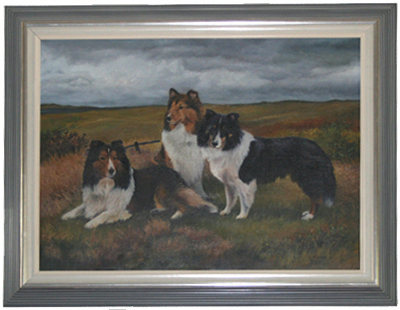 Sunny, Shelley and April in a gorgeous oil painting.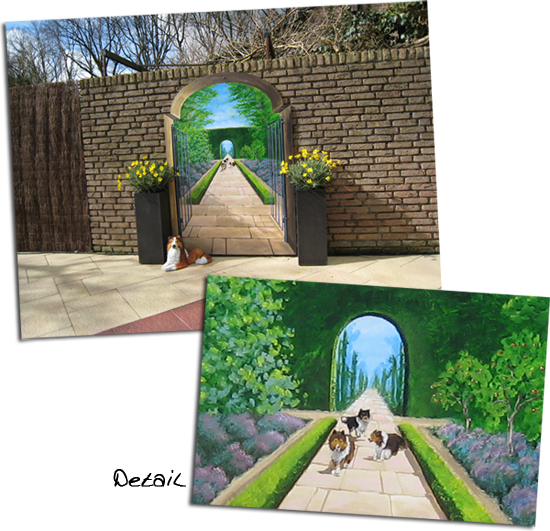 She also made this stunning Trompe-l'oeil (mural) for our backyard..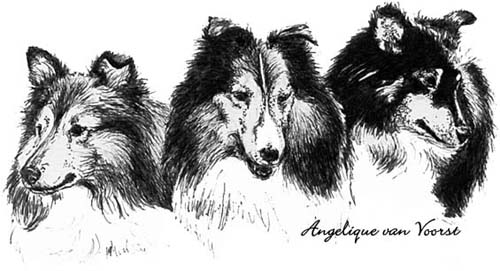 An ink painting of Sunny, Shelley and April.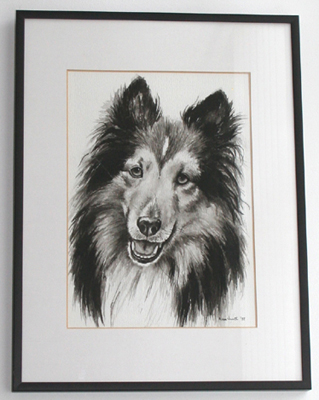 A wonderful ink painting of our Leo.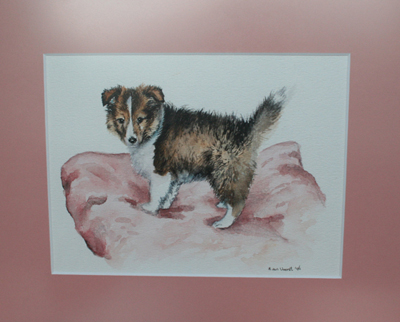 A water-color painting of April's puppy Soloh..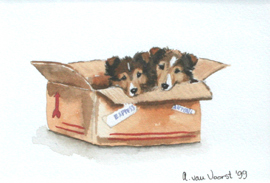 Just two Sheltie puppies in a box.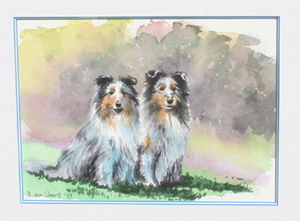 Two gorgeous Dutch bred Blue Merles (water color)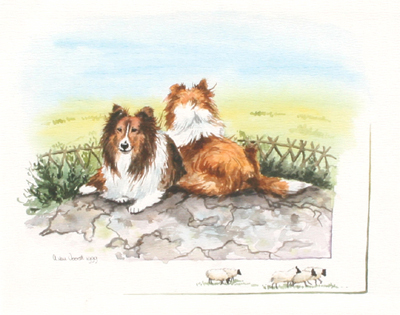 Sunny and Shelley (water color)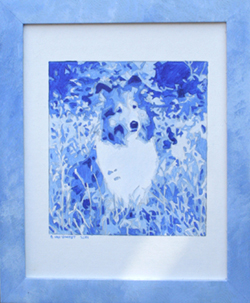 A memorial picture of Shelley in blue (acrylic)

And this is a cute card she once sent me... (water color)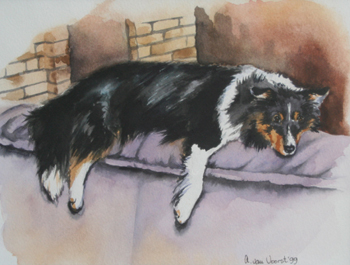 Sweet April on the back of the sofa... (water color)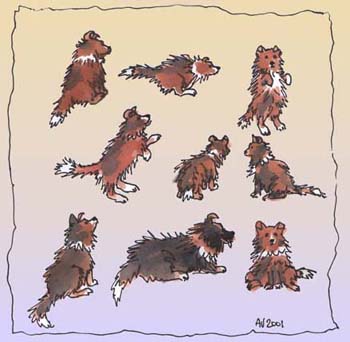 Some cute cartoon Shelley's for the old homepage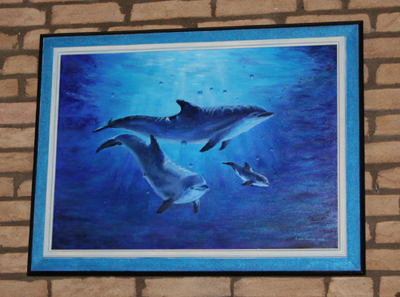 An acrylic painting based on 'Elua' and 'New Hope' by Christian Lassen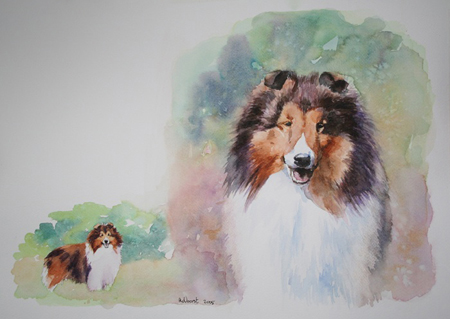 Carol's heart-dog Dillon - Ch. Jade Mist Beyond Tradition ROM/ROMC (water color)

Jane's furkids in 2009 (acrylic)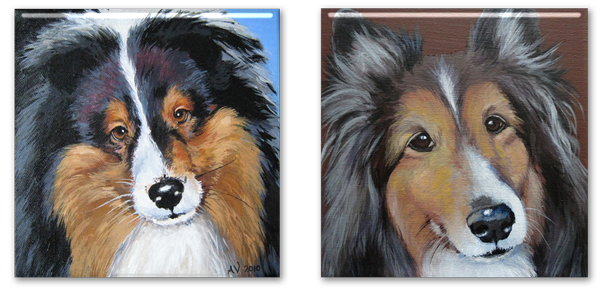 Jackie's rainbow boys Cooper and Luka (acrylic)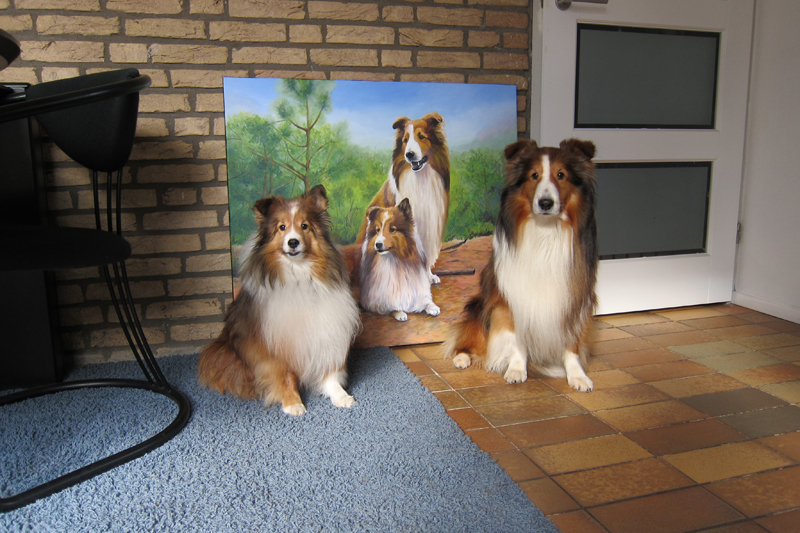 An acrylic painting of Corky and Phoebe
And the only thing i ever mastered myself:
a GIF image of our Sunny